Our Team
Meet your local insurance experts.
Outstanding service starts with an outstanding team. Meet the professionals behind Homer Insurance Center.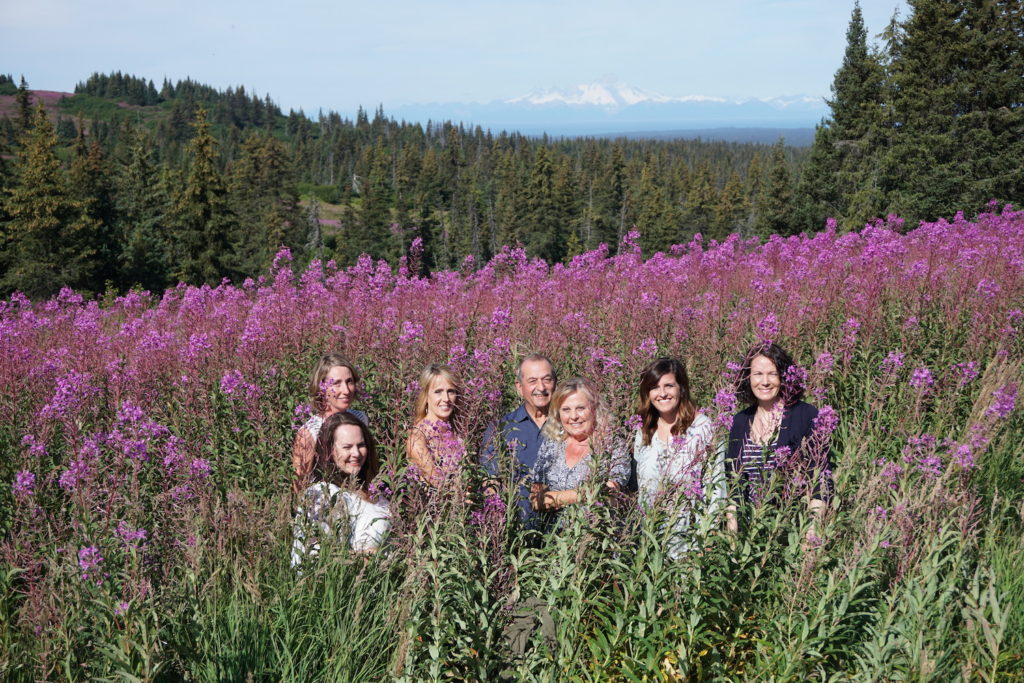 Homer Insurance Center is a locally and family-owned, independent agency. We opened our doors in 1992 with Clay and Joan Ellington as owners. Our agency has grown every year and in 2006, the Ellingtons' daughter, Stephanie, joined the HIC team and is now part-owner with Clay and Joan.
We have always felt that there are several important things that make an agency successful:
Our clients are our assets, and each and Every One is important to us.
Happy employees are key.
Supporting the community. We especially enjoy supporting children's activities; they are the future!
We want our clients to get the best products possible for the best price and we educate our employees to focus on honesty and integrity when dealing with our clients.
Our entire team enjoys creating a fun and helpful office atmosphere that we strive to make inviting for our clientele.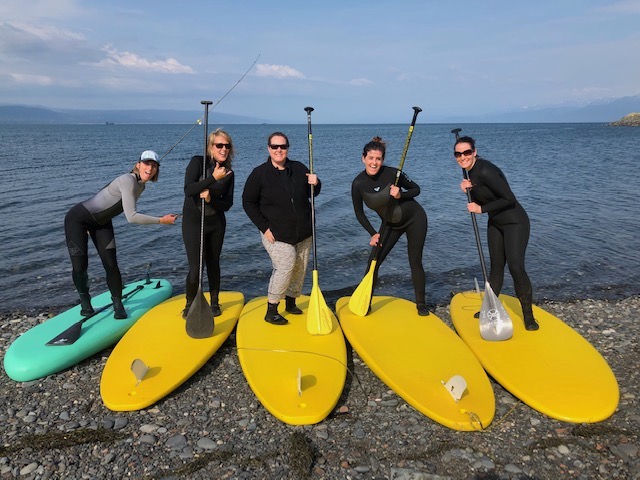 ---
Stephanie Green
Outdoor Enthusiast, Nana & Insurance Agent


After raising her family, Stephanie relocated to Alaska's most beautiful city, Homer. She began her insurance career at Homer Insurance Center in 2006. She has served on the Alaska Independent Insurance Agents & Brokers Board of Directors since 2008 and served as President of the Board in 2015. Stephanie became an Agency Owner in 2014. During her free time, she enjoys time in the outdoors, hunting & fishing, and spending time with her children and granddaughters. She also enjoys the simple rewards of farming, agriculture & beekeeping with her family on her small farm in Homer.
---
Amy Shumaker
Avid Gardener, Wife, Animal Lover & Personal Lines Insurance Guru


Amy began her insurance career with Homer Insurance Center in 2007 as our Personal Lines Agent and Expert! Amy grew up in California and Alaska and has also lived in Texas, Nevada and Washington; she eventually made her way back to Homer in 2007. Outside of work Amy enjoys gardening, cooking, spending time with family and playing with her dog Sheila. Amy and her husband, Fred, also enjoy cheering on their favorite football team the New England Patriots and occasionally escaping the cold Alaskan winters to soak up some Hawaiian sun.
---
Jessie Clapp
Spontaneous road tripper, wife, mom, insurance agent, marketer, and accountant.


Jessie started her insurance career in 2008 as the youngest agent in Alaska. Throughout her career, she has mastered commercial lines, supported personal lines, managed social media, and accounting. After being lifelong Alaskan residents, she and her husband moved their family to Bend, OR. She continues to support Homer Insurance Center remotely as a commercial agent, bookkeeping support, and social media! She loves being on the go, enjoys just about anything outdoors, singing in the car, and keeping up with her two kiddos Taylor Love and Summit.
---
Rebecca Clarke
Google Queen, Mom & Commercial Lines Insurance Agent


Rebecca is a 30 year resident of Homer and joined the Homer Insurance team in 2011. She returned to her home town of Homer, AK after traveling for several years; from working seasonally on a tender that traveled from Seattle, WA to Bristol Bay, to camping and hitchhiking around Hawaii, and working on her Spanish for a year in Puerto Escondido, Mexico. Realizing just how amazing this little town where the land meets the sea is, she decided to settle down here once more and met her husband, Matt. They are the parents of two kiddos, Braylon and Izzy and a menagerie of finned, winged and four-legged friends. Outside of work you can find her and her family exploring the outdoors coast to peak.
---
Sara Days
Wife, Dog mom, Adventurer, & Commercial Insurance Agent


Sara started working for HIC in May of 2015. She has a passion for people and helping them with their needs and goals. She grew up in a military family and has lived in Hawaii, Texas, & California before finally settling in Homer, Alaska. She graduated from Mt. San Jacinto College with degrees in Humanities and Social/Behavioral Science. She has a love for the Arts and spent a lot of her time before moving to Alaska in theatre and performing arts. When Sara is not working you can find her on a boat or on a river fishing and camping. It is her absolute favorite thing to do, especially with the company of her husband Trevyn and chocolate lab, River.
---
Jeannette Read
Wife, Mother of two super-heroes, DIY'er ~ Personal & Commercial Insurance Agent


Hailing from the Midwest, Jeannette had her first experience with Alaska in 2004 working aboard a small Cruise line in Southeast. After meeting her husband, and starting a family in the lower 48, they decided to relocate to Homer to raise their family. She started her insurance career at Homer Insurance Center in 2016 & hasn't looked back.
---
Jodi Anderson
Mom, GaGa, Lover of the Sea, Insurance Agent


Jodi started working for HIC in July of 2022.  While new to the world of insurance she loves people and is excited for the opportunity to help others each day.  She was born and raised right here in Homer, Alaska.  After spending the last twenty-one years in Aiken, SC she is happy to be back home in the most beautiful place on earth. Outside of work, Jodi loves spending time with her family, especially her two precious grandsons. If she is not in the office, you will find her on the beach.
---
Need an insurance quote? Get in touch!
Access quotes from Alaska's most trusted insurance carriers. It's comparison shopping at the click of a mouse.